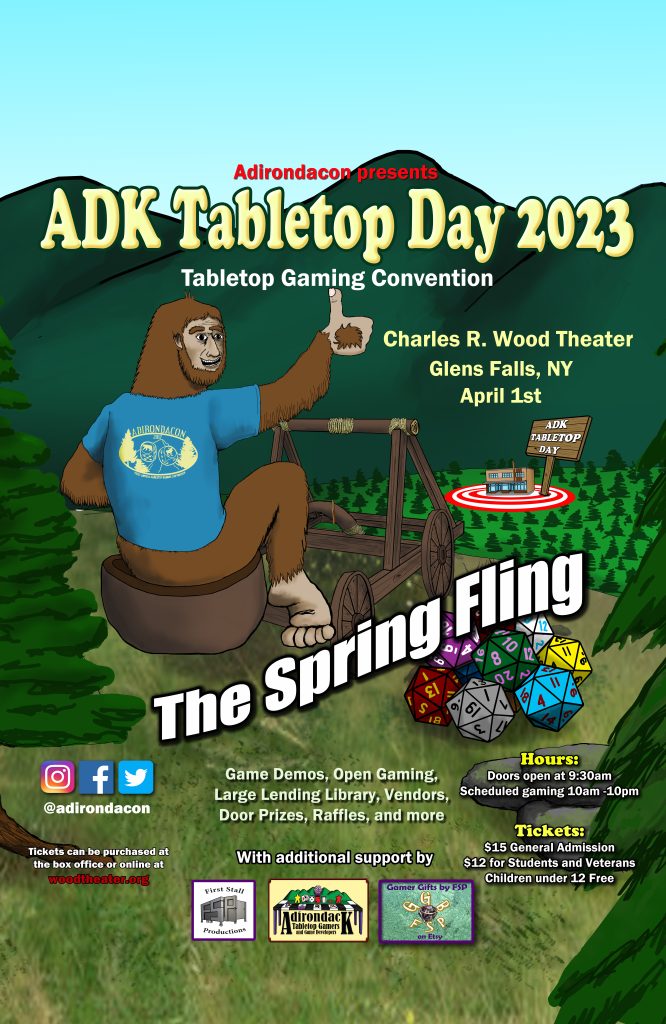 ADK TABLETOP DAY
TABLETOP GAMING CONVENTION
BOARD GAMES – CARD GAMES – ROLE PLAYING -MINIATURES AND LOCALLY CREATED GAMES
April 1, 2023
Charles R Wood Theater
207 Glen Street, Glens Falls, NY
Join us on April 1st, 2023 for our Annual Spring Convention at the Charles R Wood Theater in Downtown, Glens Falls, NY! We are beginning our planning now and will be announcing all the latest updates and news as we go. Stay tuned!
Can't wait until the next convention? Join our gaming group!
Adirondack Tabletop Gamers and Game Developers started in February 2016 as a Meetup.com group. We meet at least every two weeks, mostly every other Saturday at Domino's in Hudson Falls, but we also throw in other days and locations. Feel free to join our group through Facebook.